1、Chemical Name: Urea
2、Molecular Formula: CH4N2O
3、Molecular Weight: 60.06
4、CAS:57-13-6
5、Character: It occors as colorless or white needle-shaped or rod-shaped crystals, technical or agricultural grade urea are white with slightly reddish solid granules, odorless and tasteless, and it's hygroscopic.
6、Usage: It can be used in yeast food, yeast-fermentation baking products, gum sugar tissue improver, alcoholic beverages, gelatin products, and wine.
7、Packing: It is packed with a polyethylene bag as the inner layer, and a compound plastic woven bag as the outer layer. The net weight of each bag is 25kg.
8、Storage and Transport: It should be stored in a dry and ventilative warehouse, kept away from heat and moisture during transportation, unloaded with care so as to avoid damage. Furthermore, it must be stored separately from poisonous substances.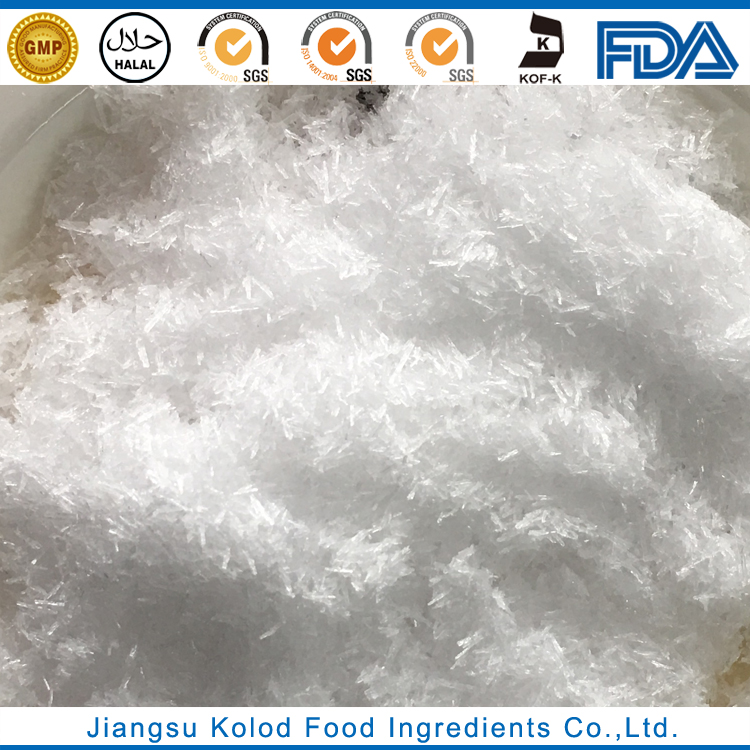 | | | |
| --- | --- | --- |
| Specification | USP32 | FCCVII |
| Content(On Dry Basis) , w/%  | 99.1-100.5 | 99.0-100.5 |
| Sulfate,w/%                   ≤ | 0.01 | 0.01 |
| Alcohol-insoluble residue,w/%    ≤ | 0.04 | 0.04 |
| Chlorides (Cl),w/%             ≤ | 0.007 | 0.007 |
| Ignition Residue, w/%           ≤ | 0.1 | 0.1 |
| Lead (Pb),w/%                 ≤ | ———— | 0.0005 |
| Loss on Drying, w/%            ≤ | ———— | 1.0 |
| Heavy metal (as Pb),w/%        ≤ | 0.002 | ———— |