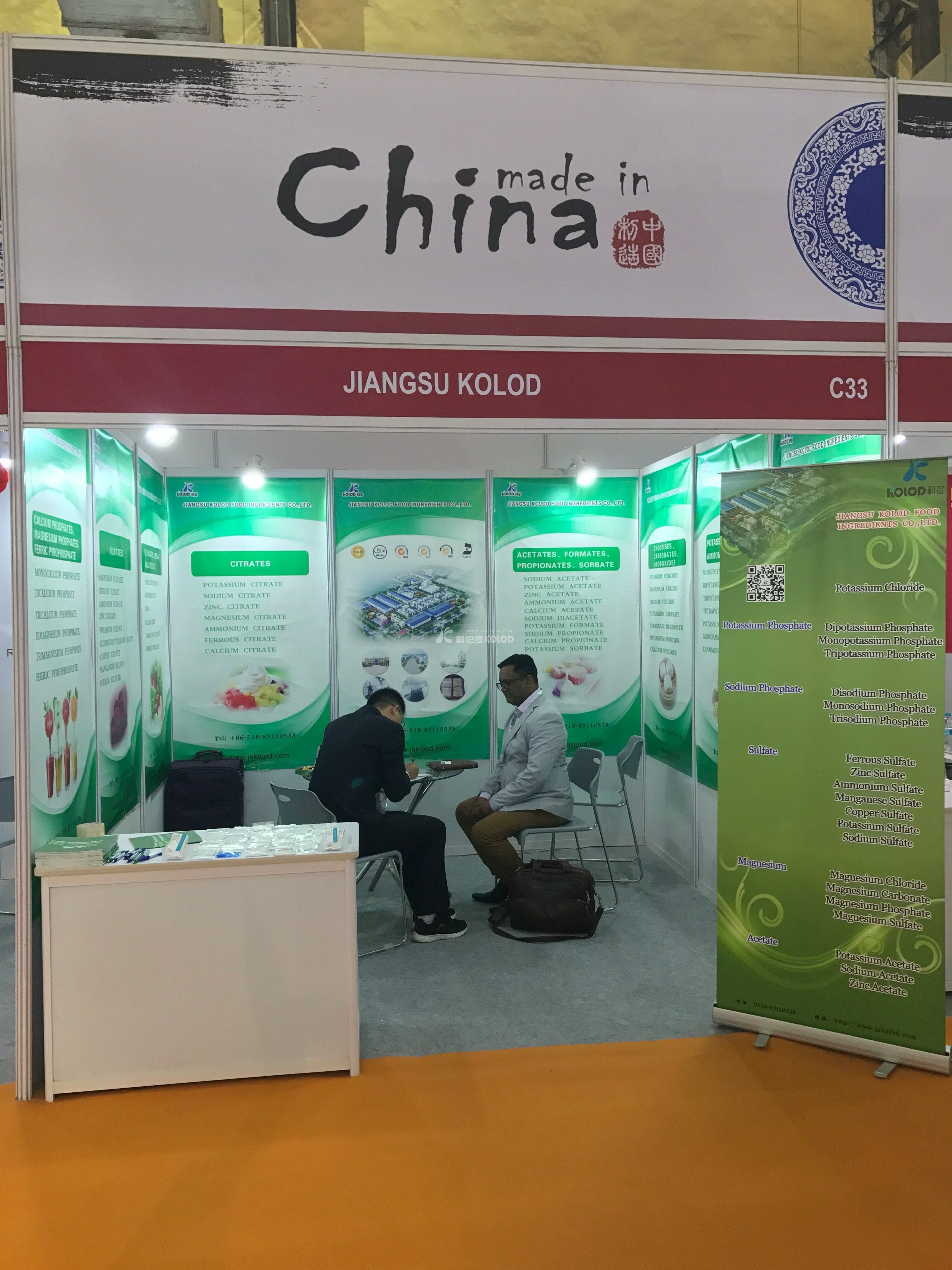 Congratulations to jiangsu kolod food ingredients co., LTD. For the success of the 2017 Indian food ingredients exhibition.
As a well-known brand in the food additive industry, correndo participated in the exhibition.The main features of the exhibition featured the company's main products, potassium chloride and potassium citrate, etc. In the three days of exhibition, the platform of jiangsu correndo attracts the attention of the merchants of the network.
In this exhibition, the numerous customers cooperation agreement or intention at the same time, through this exhibition held friendly exchanges with peers, and made many new friends, and the latest market awareness of food additives industry, expand the international field of vision, and also will bring new opportunities for further development of the jiangsu kolod , make bring greater influence in the international market to jiangsu kolod.