1、 Chemical Name: Triammonium Citrate
2、Molecular Formula: C6H17N3O7
3、Molecular Weight: 243.22
4、CAS: 3458-72-8
5、Character: White crystals or crystalline powder. Easily soluble in water, dilute free acid.
6、Usage: Buffering agent, Emulsifying salt, Cheese processing
7、Packing: It is packed with polyethylene bag as inner layer, and a compound plastic woven bag as outer layer. The net weight of each bag is 25kg.
8、Storage & Transportation: It should be stored in a dry and ventilative warehouse, kept away from heat and moisture during transportation, unloaded with care so as to avoid damage. Furthermore, it must be stored separately from poisonous substances.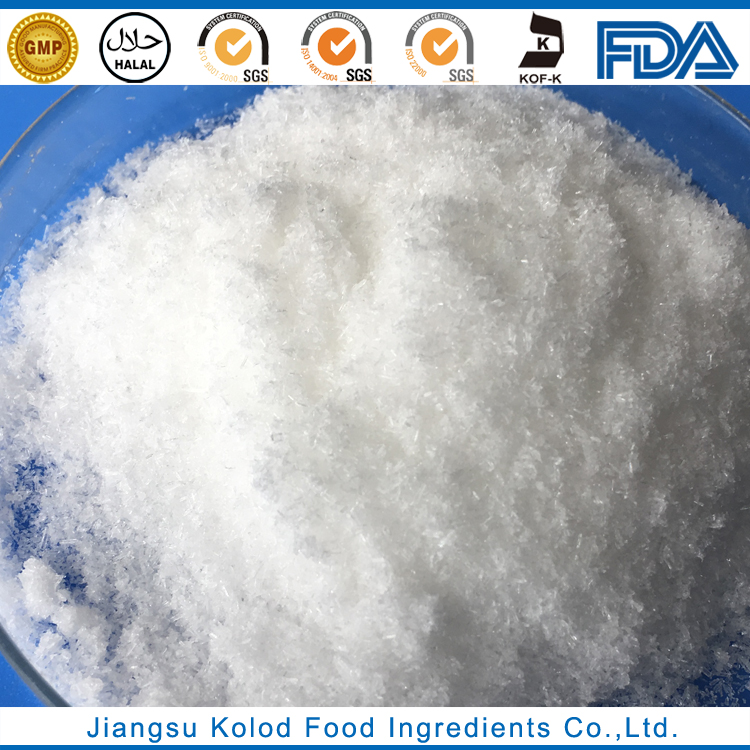 | | | |
| --- | --- | --- |
| Specification | FCC VII | E380 |
| Content((C6H17N3O7),w/%      ≥ | 97.0 | 97.0 |
| Oxalate(as oxalic acid),w/%    ≤ | Pass test | 0.04 |
| Arsenic(As),mg/kg            ≤ | ———— | 3.0 |
| Lead(Pb),mg/kg            ≤ | 2.0 | 2.0 |
| Mercury(Hg),mg/kg          ≤ | ———— | 1.0 |