1、Chemical name: Calcium Citrate Tetrahydrate
2、Molecular formula: Ca3(C6H5O7)·4H2O
3、Molecular weight: 570.50
4、CAS: 5785-44-4
5、Character: It's white powder, slightly soluble in water, and soluble in ethanol.
6、Usage:It can be used as chelating agent, buffer, curing agent,especially calcium fortifier.
7、Packing: It is packed with polyethylene bag as inner layer, and a compound plastic woven bag as outer layer. The net weight of each bag is 25kg.
8、Storage & Transportation: It should be stored in a dry and ventilative warehouse, kept away from heat and moisture during transportation, unloaded with care so as to avoid damage. Furthermore, it must be stored separately from poisonous substances.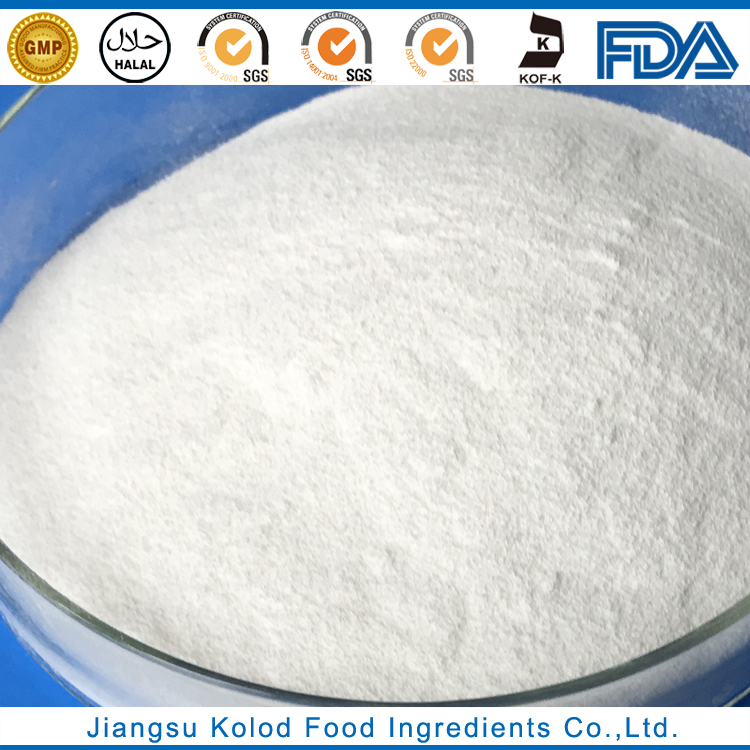 | | | |
| --- | --- | --- |
| Specification | GB1903.14-2016 | FCC VII |
| Content (On dry basis),w/% | 97.5-100.5 | 97.5-100.5 |
| Lead (Pb),mg/kg                 ≤ | 2.0 | 2.0 |
| Arsenic (As),mg/kg               ≤ | 3.0 | ———— |
| Fluoride,mg/kg                  ≤ | 30.0 | 30.0 |
| Loss on drying(150℃,4h),w/%     ≤ | 10.0-14.0 | 10.0-14.0 |