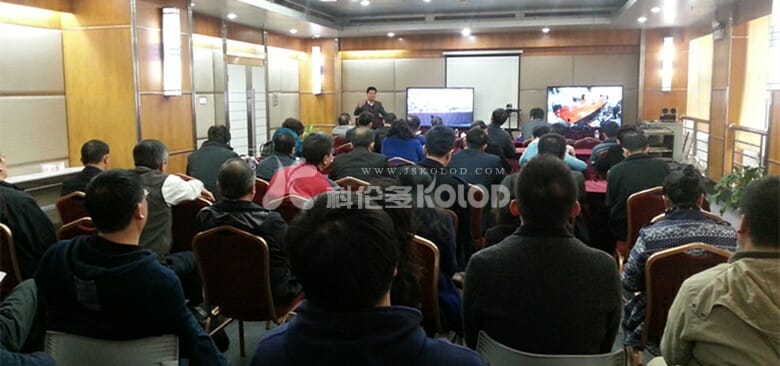 In October 11, 2017, Jiangsu Kelunduo company held a middle-level cadres meeting, focus on learning group 1-9 in 2017 working conference, the leadership of the company, Jingrong, Zhang Yi, Zhuang Shi before the meeting, the meeting chaired by the chairman Weng Jingrong.
The meeting through the whole play in 2017 working conference video group company in the form of authentic learning spirit Group Chairman important speech of well-off, the participants fully understand the business development of the company in 2017 1-9 month and in major initiatives to accelerate the construction of scientific development of new system, on the economic development of the new normal speech this group of companies and future upgrade and restructure a new, deeper understanding. We have said very encouraged, very encouraging.
General manager Weng Jingrong said in his speech, in the next fourth quarters, we have a holistic view of transformation and upgrading, to firmly establish the "new thinking, bold innovation in add, subtract, multiply and divide", and comprehensively promote business development at the same time to reduce the costs, accelerate the the Great Wall of brain Electricity Restructuring and upgrading quality and efficiency.
Sales Secretary Zhang Yi requirements to seriously study and implement the group work conference in his speech, to adapt to the new normal, the new method, using the growth, promote transformation. At the same time, particularly stressed the need to strengthen party building, cadres at all levels should strictly abide by the provisions, to create a delicate gas is the work environment.